January 2017
The impact of Russian sanctions on the Polish agri-food sector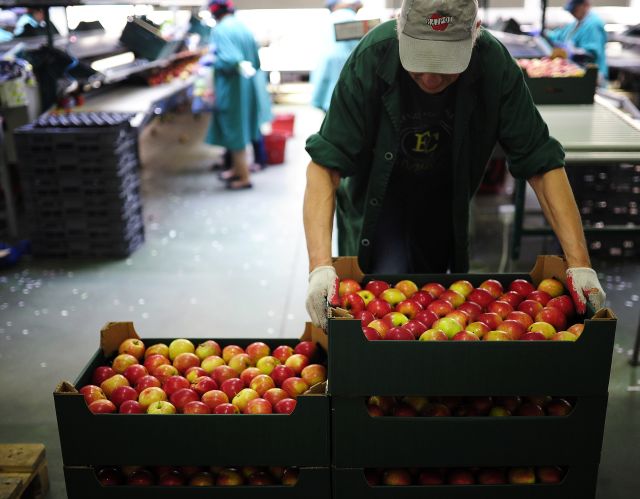 Restrictions on the import of agricultural products and foodstuffs from the EU imposed in 2014 by Russia were not merely a retaliatory measure taken in the aftermath of the EU sanctions, but were also an attempt to raise the political cost of the sanctions by targeting an influential interest group. Poland was highlighted as one of the major targets of the counter-sanctions. Revoked access to a key sales market was meant to lead to huge losses and prompt Polish farmers, both arable and livestock, to exert pressure on political elites prior to local (November 2014), presidential (May 2015) and parliamentary (October 2015) elections.
It is sufficient to take a glance at the statistics for 2013-2015 in order to assess the real damage sustained to the agricultural market by these restrictions. In 2013, Polish producers sold agri-food in the value of 20.4 billion euros abroad which constituted 7.1% of total exports. Of this, sales to Russia amounted to 1.25 billion euros. Food exports to Russia had dropped by 30% to 0.88 billion euros as a result of sanctions a year later whereas the total value of food-stuff exports had increased by 7.1% rising to 21.9 billion euros. Positive dynamics was also observable in 2015 when the value of food sold abroad increased by 7.7% rising to 23.6 billion euros (19.3 billion worth of foodstuffs were sold to the EU), which happened despite plummeting sales to Russia in the value of 398 million euros (a drop of 55% on 2014). The share of the eastern neighbor in revenue from the export of agri-food products fell to 1.7%. The value of Polish exports rose by 1.1% in the first half of 2016 whereas sales to Russia fell 5.1%. According to the classification of the recipients of these products, Russia slipped from 15th to 18th place. It is noteworthy that Polish exports to countries outside of the EU and the CIS increased by 13% i.e. from 2.8 billion euros to 3.1 billion euros in 2015 (positive dynamics was also observed in early 2016). The Polish agri-food sector managed to successfully offset losses brought on by Russian sanctions not only due to a greater presence in the EU, but in other markets also.
One should obviously not dismiss the losses incurred by certain sectors and producers largely dependent on Russian customers. Poland recorded a drop in the volume and value of fruit exports (by 12% and 2% respectively) in 2015, for example. Apple exports suffered in particular (a fall of 19% both in volume and value). A drop in revenues from sales of dairy products (a fall of 15%; it was accompanied by a slight increase in volume which indicates that not only did the embargo have an impact, but so did unfavorable economic conditions) was also observed. Restrictions introduced by Russia therefore hit certain quarters of the agri-food sector. Still, the blow was incommensurate to both the intentions behind them and expert forecasts which had it that colossal losses were afoot.
The sanctions serve to invalidate a long-held hypothesis: that the fate of Polish food producers largely depended on the Russian market. The sanctions have obviously hampered the activities of numerous Polish companies. Some businesses – especially those with poorly diversified sales markets – have not coped well with the challenge. They have failed to redirect the export of apples, pears, pork and cheese to other markets. However, EU compensation, governmental support provided to businesses searching for customers in East Asia, the Middle East and North Africa as well as the adjustment of export strategies to unfavorable political and market conditions (which is of utmost importance) have enabled not only survival, but also maintenance of positive export dynamics by Polish businesses.
Assumptions behind Russian counter-sanctions proved to be wrong and the policy derived from them brought about results which were not intended. The Polish agri-food sector coped quite well with the embargo and hence, demands to change policy as regards Russia have never entered the mainstream agenda in Poland. The trade restrictions imposed by Russia were not the first during the last decade and they have merely strengthened entrepreneurs' conviction concerning the necessity to diversify exports given the high-risk related to the excessive dependence on the instable Russian market. Aside from that, Russian counter-sanctions have prompted greater activity in non-EU markets.
Although restrictions have brought about serious losses for some Polish producers, they have also induced measures of adjustment. If further developed, these measures will have long-term positive effects. A state with a differentiated export profile and diverse sales markets is less susceptible to troubled relations with an unpredictable partner.
Author: Ernest Wyciszkiewicz