"Polish-Russian School Afloat 2013" set off on 28 August from Gdansk. On 1  September  young people took part in the ceremonies at Westerplatte and a moment later, the "Pogoria" crew  went on a two-month cruise, which ended on 26 October in the Italian harbour of Civitavecchia.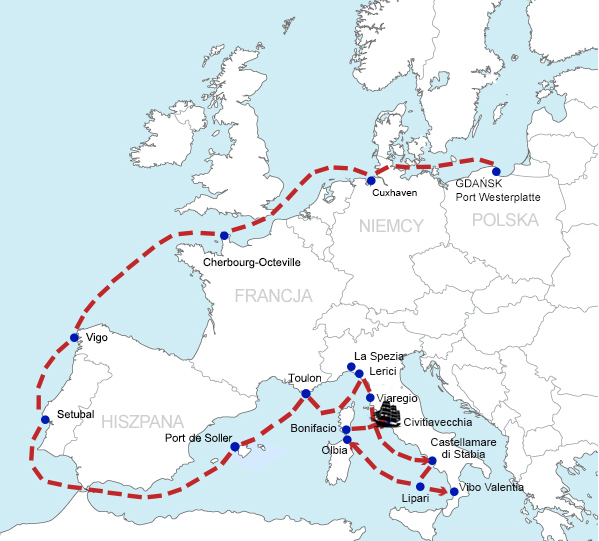 In December 2012 the Centre signed an agreement on the organisation of "Polish-Russian School Afloat", with the School Afloat Foundation led by captain Krzysztof Baranowski.
Qualifications for the cruise took place in Giżycko in the May 2013 and ended up in choosing a sailing crew (16 Poles and 16 Russians from Kaliningrad).
- After over 30 years of School Afloat experience, we can say that these cruises combined with a regular school are the career launchpad for young people's careers and the educational role of the sea is equally effective with respect to other nationalities too - says cpt. Baranowski.

Other editions of Polish-Russian School Afloat: