Polish-Russian School Afloat 2014
The Polish-Russian "Pogoria" crew met in the Tri-City on 17 August 2014. After a few days of training they set off to the sea.
The Centre for Polish-Russian Dialogue and Understanding co-organises Polish-Russian School Afloat by chosing regions and towns from which we take the Russian participants on a two-month cruise.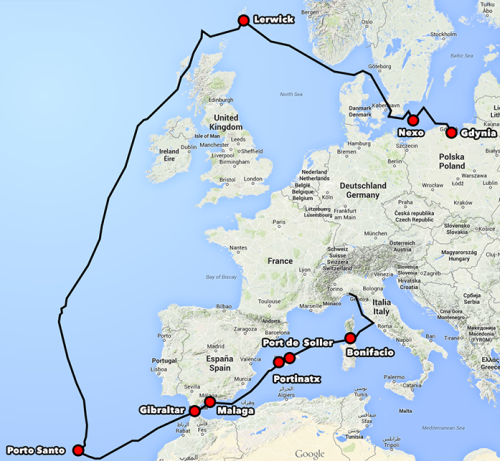 Two years ago, experimentally, we took two young people - Tatiana and Yelisey from Krasnodar. Despite initial difficulties both kids acclimatised perfectly, Tatiana actually fell in love with Poland. A year ago, a group of 16 girls and boys came from Kaliningrad. At the end of the cruise they did not want to go back home, but to stay at Pogoria even longer.
In 2014 the Centre chose Smolensk. The competition went smoothly. A member of the School Afloat Foundation, Zbigniew Bosek was simply delighted: - Locals are great, very helpful and friendly. We had no problems neither in the athletics hall nor the swimming pool.
Qualifications for Polish youth in Giżycko were held a week later. Less than a hundred fifteen-year-olds remained after a year of voluntary work - in the competition we selected sixteen teenagers who met on Pogoria's board with their Russian peers.

Other editions of "Polish-Russian School Afloat"